Sabrina Walters, M.A., LMFT, LPC
Licensed Marriage and Family Therapist
Sabrina is a Gottman Certified Therapist and she holds a Masters of Arts in Marriage and Family Therapy from George Fox University and a Bachelors of Science in Music from Linfield College. Major coursework includes human growth and development, family and couples counseling, multicultural counseling, drug and alcohol counseling, spirituality, Gottman Couples Therapy, and the Core Values Index.
Sabrina is passionate about the development of skills and practices in others and fulfill this passion as an adjunct professor in the Masters of Counseling program at George Fox University as well as training counselors and coaches in the use of the Core Values Index. She also trains therapists for the Gottman Institute and presents to couples the Art and Science of Love created by the Gottman's.
Anna Schulz, Oregon State Registered Intern
Masters Level, Licensed Professional Counselor Oregon State Intern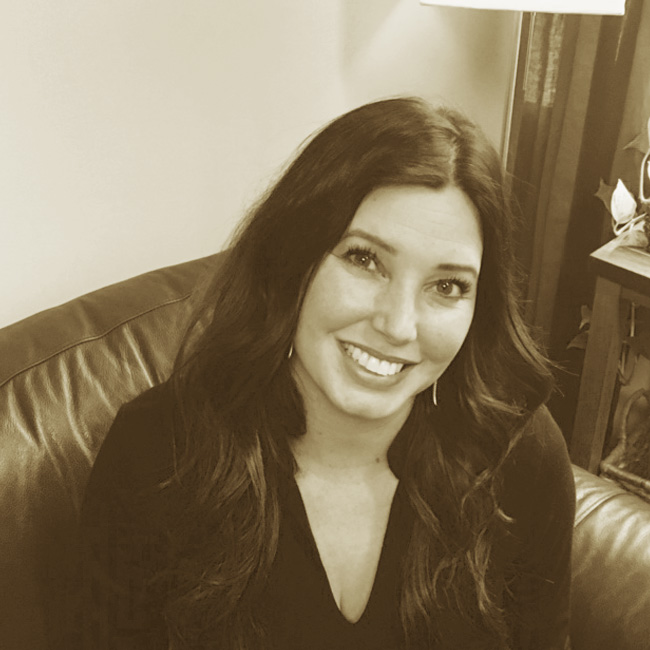 Anna Schulz is a Masters Student at Huntington University. She currently holds a bachelor's degree in history and social science from Chico State University and has completed core courses in ethics, theories of counseling, counseling techniques, and various areas of group work. Anna's professional areas of expertise are in researched-based interventions, neuropsychology, Gottman Couples Counseling, Emotionally Focused Therapy (EFT) and Core Values Index Counseling (CVI). Anna has a passion for helping individuals, couples, and families who are looking for tools to navigate complicated relationships, traumas, and deep seeded personal issues which she believes is accomplished through improved emotional attachment, connection, and action-oriented goals. On a personal level, Anna has been married for thirteen years and is the mother of two adventurous and fun-loving sons. She loves her family, friends, a good cup of coffee, a well-written book, and being involved in her church. Anna is originally from California but has lived all over the North West. She loves being outside whenever it's not raining and sometimes even when it is.
Anna endeavors to consistently create a safe and empathetic space where clients can process and explore their feelings of: · Anxiety    · Depression  · Trauma  · Abuse  · Addiction   · Grief or Loss  · Self-Esteem   · Spirituality   · Infidelity or Affairs   · Separation or Divorce  · Addiction / Mental Health Concerns  · Financial or Employment Difficulties   · Family Conflict
Elizabeth Dyan Ficker, Oregon State Registered Intern
Masters Level, Licensed Professional Counselor State Intern
Elizabeth holds a Masters of Arts in Counseling from Multnomah University (2011) and Bachelors of Arts in Biblical Studies with an emphasis in Counseling (2002). Major course work included a wide array of subjects relating to human development, marriage and family topics, diversity, depression, anxiety, grief, and more. She has additional training as an ICF Certified Professional Coach, which includes experience in life, health, and executive business coaching. She has experience working with couples, individuals, and adolescents. Elizabeth is passionate about helping people get "unstuck" in their lives and their relationships. Her philosophy is that everyone has the potential to heal, grow, and thrive while becoming the best version of themselves and to contribute positively to the relationships in their lives and their community. She uses a holistic approach to counseling, utilizing cognitive-behavioral methodologies, values-based philosophy, solution-focused & strength-based psychology, positive psychology, and implement coaching when ready to move forward. Elizabeth has a tendency to blend psychoeducation and psychotherapy to enhance the client's ability to heal, grow, and reach their goals, as well as connect with others.
Michael Morales,
Oregon State Registered Intern
Master's Level, Marriage, Family and Child Therapist State Intern 
Michael holds a Master of Arts in Marriage, Couple, Family and Child from George Fox University and a Bachelor of Arts in Psychology with a minor in Bible from Biola University. He brings to Core Values Counseling his past professional experiences working with youth and families in crisis (Santa Maria Youth and Family in Santa Maria, CA, and Albertina Kerr in Gresham, OR) and in para-church ministries for over 8 years.
Michael's professional interests include the integration of psychology and spirituality, leadership development, and clinical counselor development. He has received additional post-graduate training in Emotion Focused Therapy (EFT) and Intersubjectivity by David Manock, Ph.D., and Trauma Focused Cognitive Behavioral Therapy (TF-CBT) by Eliana Gil, Ph.D. He is currently receiving additional training under Sabrina Walters, M.A., towards becoming a Gottman Couples Therapist.
Michael has been married for the past 11 years and he and his wife recently had the great joy of welcoming their first child to the world in 2019. In his free time, you may find Michael cultivating his interests which include photography, physical fitness, cooking, and the growth of meaningful interpersonal relationships.
Throughout his various professional roles and education programs, Michael has been shaped by the question 'who helps the helpers?'; for now, he has chosen to answer that question by lending support to local pastors and their families.  
Matthew Boylan, Oregon State Registered Intern
Marriage, Couple & Family Counseling State Intern

Matthew Boylan holds a Masters of Arts in Marriage, Couple and Family Counseling at George Fox University. His background education is in Psychology and Sociology from Concordia University, Nebraska. His major coursework focuses on EFT (Emotionally Focused Therapy), Restoration Therapy, and Child-Centered Play Therapy. He is developing expertise using Gottman Couples Counseling, the Core Values Index, and he is currently focused on developing an Intersubjective Approach to counseling. He believes that growth and deeper understanding are the purposes of counseling and that people live within systems that are full of strength to solve challenges. He believes that change affects others through relationships and that this is a fundamental aspect of understanding challenges and strengths.
In addition to working at the office in Hillsboro, Matthew has found a love for working at Helping Hands Horse Rescue an Equine Therapy, using the experiential model of therapy based on using horses as his co-therapists. He is a Certified EAGALA (Equine Assisted Growth And Learning Association) therapist and welcomes you to work with him and an Equine Specialist at the farm. He runs groups for youth and adults as well as offers individual, couple and family session at the farm.
From a personal perspective, he has been married for four years and has a wonderful dog and cat. He is an avid trail runner and is currently training for an ultramarathon. He grew up as a missionary kid and has lived in several countries around the world.
Neurofeedback
Brainpaint is the form of Neurofeedback we offer at Core Values Counseling. If you are looking for help in enhancing your peak performance, fears, trauma, addiction and much more, this may be a method of therapy that would be helpful to you.